 Website UNIVERSITY OF CALIFORNIA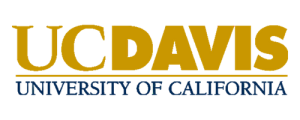 Tenure Track Faculty Position
Assistant Professor in Animal Behavior
(JPF05165)
DEPARTMENT OF NEUROBIOLOGY, PHYSIOLOGY AND BEHAVIOR
UNIVERSITY OF CALIFORNIA, DAVIS
The Department of Neurobiology, Physiology and Behavior, in the College of Biological Sciences, University of California, Davis, invites applications for an Assistant Professor (tenure-track) in Animal Behavior, broadly defined. Candidates whose research focuses on the behavior of non-human animals at the organismal level, investigated through laboratory and/or field studies, are encouraged to apply. We are particularly interested in candidates whose research incorporates biomechanical, neuromuscular, sensory, and/or hormonal aspects of behavior, and that investigates behavioral adaptations to environmental conditions. We seek candidates who will contribute to diversity and equity in higher education through their teaching, research, and service, and who will create a climate that attracts students of all races, nationalities, and genders.
Appointment will be as an academic year (9-month) tenure-track Assistant Professor. Applicants must have earned a PhD or equivalent with significant post-doctoral experience in Animal Behavior or related disciplines. Participation in department, college, and university service as a member of UC Davis Division of the Academic Senate is an expectation under our faculty shared governance model.
Minimum qualifications
Candidates must possess a Ph.D. or equivalent with significant post-doctoral experience in Animal Behavior or related fields.
Additional qualifications
Excellence in research that complements or extends existing research strengths in the Department and has the potential to attract extramural funding.
Evidence of commitment to or strong potential for commitment to the advancement of diversity, equity, and inclusion for historically underrepresented and marginalized student communities, and how this commitment integrates with teaching, research, and service.
Commitment to excellence in teaching. Must demonstrate potential or evidence of ability to perform well at both graduate and undergraduate levels and to develop and teach undergraduate and graduate courses or seminars.
Application Requirements
Applicants should submit materials online at: https://recruit.ucdavis.edu/JPF05165. Please include a cover letter, brief Curriculum Vitae summarizing experience and achievements (8 pages maximum), statement of research accomplishments and plans (2-3 pages), statement of teaching experience and philosophy (1-2 pages), and statement of potential to advance diversity, equity, and inclusion (1-2 pages).
Applicants should also arrange to have three referees submit supporting letters online at the above website. Applicants may choose to ask an optional, fourth referee to submit a letter. In addition, applicants may submit 1-3 publications. For full consideration, applications must be completed by November 1, 2022; however, the position will remain open until filled through July 1, 2023. Feel free to contact the Search Committee Chair, Dr. Stacey Combes, at sacombes@ucdavis.edu with any questions about the search or position. The administrative contact is Cynthia Roberts, NPBSearch@ucdavis.edu. For more information on the position, the department and UC Davis in general, please visit the following web site: https://npb.ucdavis.edu/careers.
Our Commitment
We are an Affirmative Action/Equal Opportunity employer, and particularly encourage applications from members of historically underrepresented racial/ethnic groups, women, individuals' with disabilities, veterans, LGBTQ community members, and others who demonstrate the ability to help us achieve our vision of a diverse and inclusive community. For the complete University of California nondiscrimination and affirmative action policy see: http://policy.ucop.edu/doc/4000376/NondiscrimAffirmAct.
The University
The university is consistently ranked among the top institutions in the world for campus sustainability practices by the UI Green Metric World University Rankings. UC Davis is focused on achieving net-zero greenhouse gas emissions and repeatedly shown its commitment to preserving a healthy and sustainable environment for generations to come. Please review the Full Job Posting to learn more about the notable rankings we have received regarding environmental sustainability, work- life balance, and more.
Apply Here: https://recruit.ucdavis.edu/JPF005165