Global Diversity Fellowship Award
The Global Diversity Fellowships will provide funds for successful applicants to cover some of the costs to attend the SRBR meeting.
Junior Faculty Research Award
The SRBR Junior Faculty Research Award recognizes exemplary scholarly work in Chronobiology by principal investigators at the Assistant Professor level (untenured). This award is typically given to researchers having published one or more distinguished research papers as a corresponding author, based on work in their own laboratory. Decisions will be made prior to the SRBR meeting and will be announced during the banquet of the SRBR meeting (as part of the Presidential address).
2018 Junior Faculty Research Award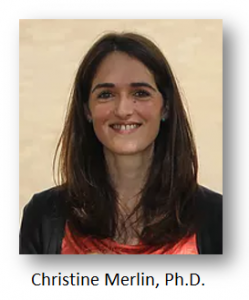 Directors' Award
The goals of the SRBR Directors' Awards are to honor and thank people for their broad contributions to the field of Chronobiology. People could be recognized due to:
a) Service, be it to the Society, the field or outreach.
b) Trail-blazing research, i.e., if their discoveries opened a subfield or a new area in chronobiology.
c) Training (mentorship at any level).
2018 Directors' Award for Mentoring

2018 Directors' Award for Research

2018 Directors' Award for Service

Trainee and Young Faculty Diversity Enhancement Fellowships
Since its first meeting in 1988, SRBR has welcomed and benefited from researchers with a common interest in biological timing from widely varying backgrounds, disciplines and countries.  The Trainee and Young Faculty Diversity Enhancement (TYDE) fellowships aim to stimulate underrepresented minorities (URM) attendance to the SRBR meeting. Our goal is to provide TYDE Fellows with professional development tools and networking opportunities to become future leaders and role models in the biological rhythms community.
We will facilitate the integration of the TYDE Fellows to the biological rhythms community through professional development workshops and a one-on-one mentoring program. TYDE fellowships will cover a portion of meeting and travel expenses. This meeting will be an opportunity to develop a peer network and participate in an exciting meeting. Researchers with disabilities or who identify as coming from backgrounds underrepresented in chronobiology as defined by NIH regardless of nationality are strongly encouraged to apply.
All levels of training are eligible for the trainee TYDE fellowships (undergraduate and graduate students, postdoctoral fellows, medical students). Some fellowships will also be available for URM junior faculty. Fellowship competition results will be announced before the early bird registration and abstract submission deadlines.  Trainee TYDE fellows will also be eligible for the SRBR Merit Awards. Selection for merit awards is based on the scientific merit of abstracts submitted by trainees, and would constitute additional financial support.
Trainee Travel Award
Abstracts that fulfill all the following criteria will automatically be reviewed for awards. The eligibility criteria are as follows
Be a trainee (enrolled in an undergraduate program or in a graduate degree program [Masters or PhD or equivalent] or be a postdoctoral fellow within five years of receiving a PhD or equivalent).
Submit an abstract for the SRBR meeting as first author and presenter.
Be a member of the SRBR at the time of conference registration.
Register for the conference at the appropriate rate.
Attend the SRBR meeting and have a reservation at the Omni Amelia Island Plantation Resort within the SRBR room block.
Past Award Recipients