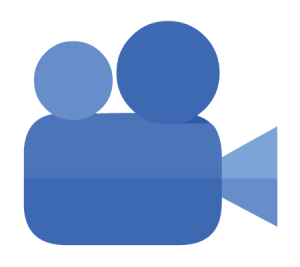 The Society for Research on Biological Rhythms (SRBR) is holding the SRBR 2018 ChronoVideo Competition to showcase biological rhythms concepts and activities in an entertaining and educational manner.
The deadline for submission has passed.
Prizes
First place: $700
Second place: $500
Third place: $300
People's Choice: $500
Entry Requirements
All applicants should carefully read the full rules and guidelines, available HERE.
Eligibility: The SRBR 2018 ChronoVideo Competition is open to any SRBR trainee member. Trainees may be Undergraduate students, Graduate students, and Postdocs. There is no entry fee (apart for the membership fees, in a case where the applicant would not be a member yet).
Duration: Videos must be no longer than 5 minutes in duration.
Video format: Videos must be submitted as streaming optimized .MP4 files in 649×448 resolution, no larger than 100MB.
Originality: Videos must be original and unpublished works. Videos may not appear on any public website or be made available to the public during the contest's duration.
Subject: Videos must focus on a biological rhythms concept.
Permissions: Entrants assert that they either own or have the rights to use all content used in videos, and that all material is properly credited. Entrants using third-party material (i.e. material not owned by entrant) must have received explicit permission from the owner to use these materials. In addition, entrants grant SRBR royalty-free, perpetual, irrevocable, non-exclusive right and license to the materials.
Any person appearing in the video must provide written consent. Anyone under the age of 18 who appears in a video must have parental consent; entrants must obtain consent prior to video submission.
Language: Videos in all languages are accepted; videos not in English must include English subtitles.
How to Enter
All entrants must upload their video to YouTube.
Create an account with YouTube and upload video on your YouTube page.
Make sure your video's privacy is set to "Unlisted" and comments are disabled.
Tag your video with the following keywords: SRBR 2018 ChronoVideo Competition.
Complete application HERE
Judges and Judging Criteria
Main competition: Judges will be SRBR members. Videos entered into the contest shall be judged according to scientific accuracy, creativity, and usefulness as an educational tool (either in university courses or for the general public). The decisions of SRBR and the judges are final and binding, and not subject to appeal.
People's choice competition: SRBR reserves the right to specify videos entered in the "SRBR 2018 ChronoVideo Competition" as eligible for a separate "People's Choice" contest, where videos chosen by SRBR will be made available to the general public for fan favorite voting.