Become an SRBR sponsor at the upcoming 2020 biennial SRBR meeting on May 30 – June 2 in Florida! There are different levels of sponsorship, which provide at least one complimentary registrations for the meeting, and will provide a great opportunity to exhibit at the SRBR 2020! Even at the lowest sponsorship level, the company name and logo will be listed on the SRBR website and in the abstract book, and the sponsorship will be acknowledged throughout the SRBR meeting.
Samrat Yantra Sponsor level ($2,500 and upwards) grants the company an exhibit table at the meeting, and with higher donations, this also enables the sponsor to have a full-page advertisement in the online program book.
At sponsorship levels of $5,000 and upwards, the sponsorship will enable at least one Named Excellence Award for graduate students and postdoctoral trainees – the higher the sponsorship level, the more such named awards will be h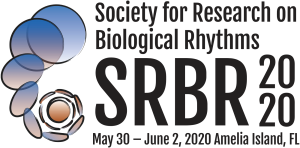 anded out.
At the two highest levels, called the Rahaus Glockenspiel Sponsor ($15,000-19,999) or Big Ben Sponsor (>$20,000), a short talk session during the meeting will be named after the sponsor. The Big Ben Sponsor levels also provide a symposium named after the sponsor.
There are only a limited number of exhibit spaces available for the SRBR meeting. To read more in the SRBR Corporate support brochure, click here.