Are you a trainee or junior investigator interested in biological rhythms? Do you identify as an underrepresented minority (URM)? If you answered yes to both questions, the TYDE fellowships are for you!
The Trainee and Young Faculty Diversity Enhancement (TYDE) fellowships aim to stimulate underrepresented minorities (URM) attendance to the SRBR meeting. Our goal is to provide TYDE Fellows with professional development tools and networking opportunities to become future leaders and role models in the biological rhythms community.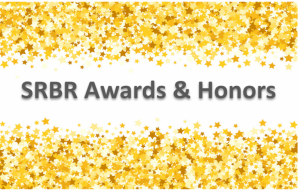 We will facilitate the integration of the TYDE Fellows to the biological rhythms community through professional development workshops and a one-on-one mentoring program. This meeting will be an opportunity to develop peer networking and participate in an exciting meeting. Read more on the Honors & Awards page.
TYDE fellowships will cover a portion of meeting and travel expenses. Trainee TYDE fellows will also be eligible for the SRBR Merit Awards. Selection for merit awards is based on the scientific merit of abstracts submitted by trainees, and would constitute additional financial support.
Click here for detailed submission instructions.
Click here to submit your application.